100px
Welcome to the Charmed Wiki
The Charmed wiki is a free, public and collaborative project for all, to help create a definitive encyclopedia for the hit-television show Charmed. If you're a fresh Charmed-fan, know that this wiki contains a plethora of spoilers!

We are currently editing  23 articles since January 24 of 2006. 

100px
Articulo Destacado
Template:Featured article
Personaje Destacado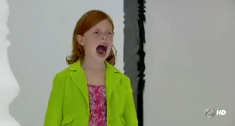 La niña del entrenamiento de Julia
Es una niña con el poder de manipular el sonido, siendo capaz de generar un grito tan fuerte que pueda destrozar el oído de cualquier persona. Ella ayudo a Julia en su entrenamiento para su "misión". Su única aparición fue durante el primer capitulo de la tercera temporada.
Poder Destacado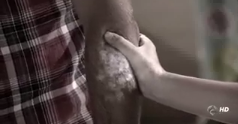 Crioquinesis
Crioquinesis, es el poder que permite al usuario, generar y manipular el frio, e inclusive el hielo. Con este poder, el que lo posea, podra bajar la temperatura de cualquier cosa con la que entre en contacto, con esto, el usuario podra congelar cualquier cosa que desee.
Sub-Poder Destacado
Manipulación de la nieve
Manipulación de la nieve, es la habilidad que permite al usuario crear nieve de la nada, con tan solo proyectar un copo de nieve en la mano y lanzarla hacia el aire, este poder es un sub poder de crioquinesis, y una forma limitada de atmoquinesis.
Episodio Destacado
Los niños no dicen mentiras
El episodio trata de que La llegada a la casa de los Castillo Rey de Lucas, quien se ha rebelado contra sus captores en lugar de cumplir con la misión que le encomendaron, provoca los recelos de buena parte de la «familia», quienes no saben si confiar en el nuevo miembro. Por si fuera poco, deben organizar una cena con los Ruano, en la que cada miembro tendrá que inventarse su propia biografía para no levantar sospechas. Para poder integrarse en la pandilla de Borja, Carlitos invita a éste y sus amigos a realizar una sesión de espiritismo con consecuencias desastrosas. Por otro lado, el acercamiento de Claudia a Culebra provoca los celos de Sandra, quien no puede evitar que sus poderes se descontrolen.
Follow us on Facebook
Libro Destacado
The Power of 300
Issue #24   |   Volume 4
Four sisters, bound by love and magic, have had their lives turned upside down many times in the years since they first inherited their powers. Now, they must put aside their differences and work together to take back their world. The Charmed Ones will need to unleash the full strength of the magic that has been growing through their family line for centuries in an epic battle that will bring season nine to its earth-shattering conclusion.
---
Imágenes Recientes
Cita Destacada
"Pero es que estos niños no necesitan que les enseñen matematicas; Estos niños lo que necesitan que les enseñen es a no freír al profesor de matematicas"
Encuesta
¿Que pareja de Mario te parecia mejor? 
Community content is available under
CC-BY-SA
unless otherwise noted.